Theory of Music examinations in 2020
Although AMEB's online theory examinations have been embraced by a large proportion of teachers and students, we recognise that some students prefer to work with pencil and paper.
We are pleased to announce that in 2020 Theory of Music exams in the traditional paper-based format will be available on application. A school or private studio with a minimum of ten candidates may apply to host paper-based Theory of Music examinations at any convenient time from March through to November. Studio teachers may wish to collaborate to arrange a group of acceptable size.
Any combination of Theory of Music grades and diplomas can be included in the group of candidates to undertake examinations at the same time.
Applications will need to be lodged with AMEB Victoria at least six weeks before the proposed examination date, to enable unique exam question papers to be prepared and printed.
With the introduction of this service, alongside our popular online examination offering, the August session for paper-based exams in Theory of Music, Musicianship and Music Craft will no longer be offered.
Further details about the application process will be available from the AMEB Victoria website later in the year.
Note that the new set works for Grades 5 and 6 will apply to all online and paper-based Theory of Music examinations from 2020.
New AMEB Theory of Music integrated course and workbooks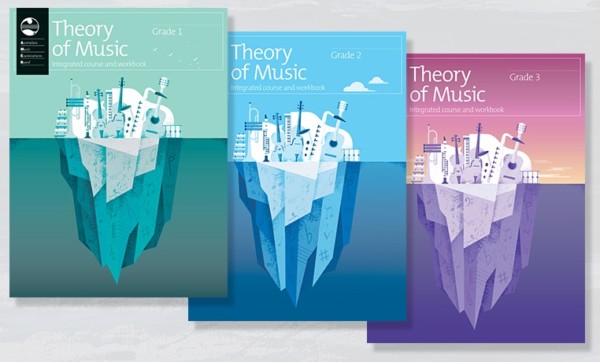 Students may confidently prepare for examinations in AMEB Theory of Music Grades 1 to 3 by studying with the new Theory of Music integrated course and workbooks, suitable for AMEB online or paper-based Theory exams. Read more