Piano Associate Exam Preparation Workshop
Sunday 25 August 2:00pm – 5:00pm
Camberwell Grammar School
Workshop fee $55 (including GST)
AMEB Federal Diploma Examiners Dr Mark McGee and Dr Elizabeth Mitchell will discuss the attributes of a successful Associate Piano examination performance. Through the interactive workshop, the presenters will assist teachers to develop a stronger understanding of the syllabus objectives and to develop a deeper understanding of the technical and artistic demands of the Associate examination. Preparation for the General Knowledge section of the examination will also be covered.
As this is a professional development opportunity, Statements of Attendance will be provided to teachers on the day. The workshop will commence at 2:00pm and conclude and 5:00pm with a short break for afternoon tea.
This workshop is open to teachers and candidates over the age of eighteen. Teachers of all instruments are welcome to attend, but should be aware that discussion of performance skills will be limited to piano.
Venue details will be confirmed by email one week prior to the workshop.
Dr Mark McGee DMA, MMus, BMus(Hons), GradDipEd, FTCL, LMusA, STAT
Mark McGee is Assistant Director of Music at St. Kevin's College and lectures in piano pedagogy at the University of Melbourne where he became, in 2002, the first pianist to receive the degree of Doctor of Musical Arts. He is an AMEB Federal examiner and Deputy Chair of the Examinations Advisory Committee (Vic). Mark's experience as a pianist includes numerous solo recitals and performances with Australia's most distinguished musicians and orchestras. He was first prize winner of the inaugural Australian National Piano Award held at Shepparton. His exposure, to pianists Claudio Arrau, Wilhelm Kempff, and the conductor Sergiu Celibidache, in the 1980s, has been of central importance to his musical philosophy and ideas about teaching.
Dr Elizabeth Mitchell PhD, MMus(Melb), Concert Recital Dip(Lond), LMusA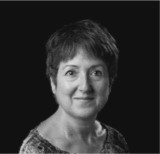 Elizabeth Mitchell holds Doctor of Philosophy, Bachelor of Music and Master of Music degrees in performance from the University of Melbourne, plus the Concert Recital Diploma (Premier Prix) from the Guildhall School of Music and Drama, London. Elizabeth has worked in the tertiary environment for over thirty years and was a Senior Lecturer in Piano at the Melbourne Conservatorium of Music, University of Melbourne. Elizabeth has had a long association with the Australian Music Examinations Board and is currently a Board Member (Vic), Chair of the Examinations Advisory Committee (Vic), Chair of Teaching Diplomas (Vic) and a Federal Examiner in both practical and written areas.