New Trumpet syllabus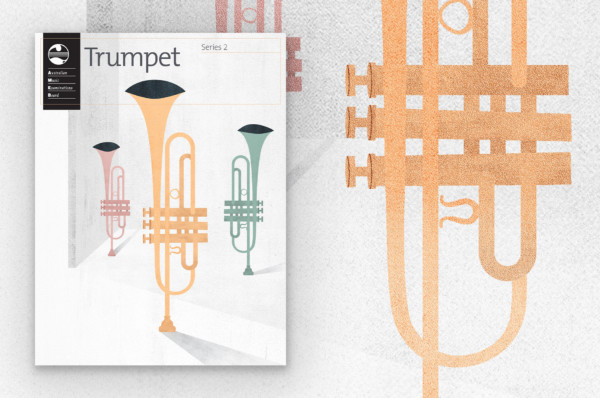 The AMEB Trumpet syllabus has undergone a comprehensive review of the Manual Lists and the Technical Work requirements, and a new syllabus will be available for examination in 2020. Teaching and learning will be supported by a new Technical Work book (Preliminary to Grade 8), a new series of grade books, a Sight Reading and Transposition book, and recorded accompaniments for lower grades. The Series 2 grade books, covering Preliminary to Grade 4, feature engaging works in a range of styles, including new works by Australian composers.
The new Trumpet syllabus and publications will be released on 18 November 2019. The printed hard-copy version of the 2020 Manual of Syllabuses (Music) and the new Trumpet publications can be pre-ordered on AMEB Connect (to be dispatched in order of receipt).
AMEB Victoria clients can purchase syllabuses and publications at discounted prices, and receive free postage on syllabus and publication orders over $100. Any profit from sales through AMEB Connect (Victoria) will be used to assist Victorian candidates and teachers, through lower exam prices and student/teacher support programs.
What's new in Trumpet examinations?
New Preliminary Grade
New Certificate of Performance
New Technical Work
Updated Manual Lists
New Trumpet publications
Technical Work & Orchestral Excerpts (2019)
Sight-reading & Transposition (2019)
Trumpet Series 2 grade books (Preliminary to Grade 4)
Trumpet Series 2 recorded accompaniments (Preliminary to Grade 3)
Alternative syllabuses in 2020 and 2021
The 'new' 2020 Trumpet syllabus will be available for examination from April 2020, alongside the 'old' Trumpet syllabus last published in 2019. The 'old' (2019) syllabus will not be available for examination after December 2021.