2022 Manual of Syllabuses (Music)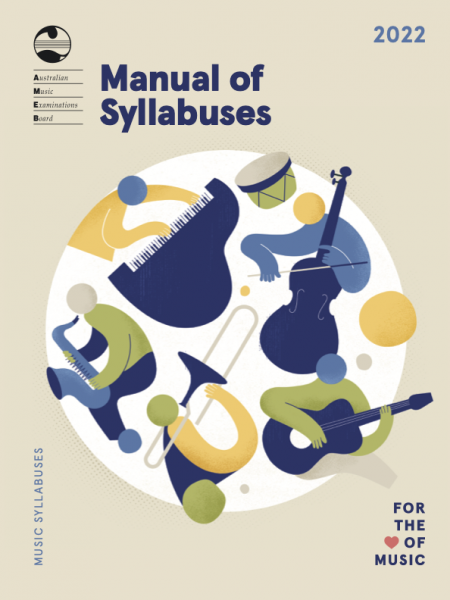 The AMEB Manual of Syllabuses (Music) is an essential guide to Practical and Written music examinations and includes general and specific syllabus requirements for all music subjects except Accordion and Ensemble Performance (whose syllabuses are available in PDF format).
The 2022 AMEB Manual of Syllabuses is now available to order on AMEB Connect. PDF versions of the 2022 Manual of Syllabuses, individual syllabuses and family groups will be available for purchase from 1 December.
AMEB Victoria clients can purchase syllabuses and publications at discounted prices, and receive free postage on syllabus and publication orders over $100. Any profit from sales through AMEB Connect will be used to assist Victorian candidates and teachers, through lower exam prices and student/teacher support programs.
To order a 2022 Syllabus log on to AMEB Connect and select 'buy products' from the homepage menu.
What's new for 2022?
New Violin Syllabus
New Horn Syllabus
Revised Piano For Leisure Syllabus
Revised Euphonium, Trombone, Bass Trombone syllabuses